The 5th Annual Irie Vibes Music Festival was nothing short of amazing! We look forward to keeping the vibes going at IVMF 2018!
FOLLOW US ON SOCIAL MEDIA TO STAY UPDATED ON DETAILS FOR THE 6TH ANNUAL IRIE VIBES MUSIC FESTIVAL!
Click the link below to get your tickets today!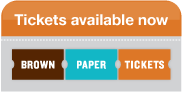 THE IDEA FOR THE IRIE VIBES MUSIC FESTIVAL CAME ABOUT LATE IN 2012, IN PART DUE TO THE LACK OF EAST COAST REGGAE OUTLETS. TH

ERE ARE SO MANY GREAT REGGAE-BASED BANDS ON THE EAST AND WE HOPE TO EXPOSE FANS TO THESE AMAZING MUSICIANS THAT EXUDE NOTIONS OF POSITIVITY AND SOCIAL RESPONSIBILITY.
EACH YEAR, BANDS WITH INFLUENCES FROM A VARIETY OF GENRES, INCLUDING REGGAE, ROCK, FUNK, PUNK, SKA, ROOTS, JAZZ, AND MANY MORE HAVE COME FROM ALL OVER THE EAST COAST AND MIDWEST TO SHOW FANS WHAT THEY'RE ALL ABOUT AND SPREAD SOME IRIE VIBES.
PAST BANDS INCLUDE 77 JEFFERSON, FEAR NUTTIN BAND, SUN-DRIED VIBES, TREEHOUSE!, JAHMAN BRAHMAN, TROPIDELIC, ROOTS OF A REBELLION AND MANY OTHERS!
Subscribe here to receive updates.